WIPLAC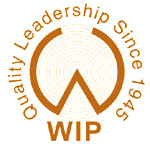 Conventional wood plus laminate was yesterday. Today the era of WIPLAC has begun . WIPLAC pre-finished boards have the elegance and looks to satisfy every taste. It's the world most advanced surface in India, to enrich the beauty of wall panels, ceilings and all kinds of furniture… to add colour to decor with the rapture of nature. WIPLAC is specially processed with ultraviolet rays to prevent aging, peeling and to provide protection against moisture and micro-organisms in extremes of climate conditions . WIPLAC has a very long life and will retain its vibrant natural looks for years on end.

The WIPLAC range of pre-finished boards come in carefully designed product forms each enabling optimization of labour and cost in its particular application range. A brief profile of the WIPLAC pre-finished range is given below.

WIPLAC - H
A both side pre-finished panel ideally suited for partitioning and panel inserts. Thickness range 6mm to 9mm. Size 8×4, 6×4.
Perforated WIPLAC
Panels pre-finished with the desired unicolor and perforated in the specified design. Ideally suited for cladding auditoriums, studio properties where the aesthetics is equally important. Thickness - 3mm & 4mm, Size - 4×4.

What you can expect from this pre-finished marvel?
WIPLAC is a totally eco-friendly pre-finished panel which provides a series of advantages:
Free from formaldehyde or any toxic emission
Excellent moisture barrier
Outstanding decorative surface akin to natural wood
Ready to use nail, cut or screw
Eliminates the need to bond to another substrate. Hence saves on money, time and effort

WESTIND - Resin Surfaced Concrete Shuttering Plywood
Westind Resin Surfaced Concrete Shuttering Plywood is a revolutionary product from the makers of world class plywoods and hardboards - The Western India Plywoods Ltd. Westind Resin Surfaced Concrete Shuttering Plywood is Boiling Water Resistant Plywood coated with a special grade phenolic resin.

Westind Resin Surfaced Concrete Shuttering Plywood is bonded with specially formulated high grade phenol formaldehyde resin under controlled conditions of temperature, pressure pressing time to ensure flawless bonding. Selected species of hard wood are used to treat the plywood to make it free from attack by organisms like termite, rot, fungus, wood boring insects.

The selected species of hard wood, the preservatives, the specially formulated formaldehyde and special grade phenolic resin for surface coating that run into the production of Westind Resin Surfaced Concrete Shuttering Plywood makes it conform to IS: 4990.

Salient Features
Durability: Westind Resin Surfaced Concrete Shuttering Plywood, manufactured using superior quality raw materials, is highly durable. It has the ability to withstand a minimum of 60 repeated shuttering applications with appropriate handling. It is highly resistant to water and dilute acids, alkalis, ordinary solvents and stringent environmental conditions. The phenolic coating is very tough and continuous, so, as a result, the chances of water seeping into the plywood is virtually non-existent. This in effect enhances the durability.
Smooth Surface: The phenolic resin finish of Westind Resin Surfaced Concrete Shuttering Plywood is superior to all other wood based Shuttering materials with or without plastic coatings. Its superior surface finish imparts an evenly fine finish to the concrete and this in turn enables one to avoid the tedious, time consuming and expensive plastering operation. Its superior finish totally eliminates the problem of the concrete sticking to the Shuttering materials at the time of removal.
Economy in fixing costs: Westind Resin Surfaced Concrete Shuttering Plywood possesses high strength to weight ratio and good area coverage thereby contributing to:
(1) Economy on supports and frames.
(2) Economy in site labor and time.
Further more, it can be easily sawn, drilled and nailed with conventional wood tools thereby avoiding tedious site operations.
Strength: Westind Resin Surfaced Concrete Shuttering Plywood is free of warping and has very good structural strength. Owing to its cross grain structure, it possesses very high impact strength.
Thermal barrier : Westind Resin Surfaced Concrete Shuttering Plywood is an excellent Thermal barrier and it protects the Concrete from Thermal shocks during the drying and wetting cycles and optimum setting.
Design Flexibility : Phenolic Surface coating contributes extra Design Flexibility to Westind Resin Surfaced Concrete Shuttering Plywood, can be bent to various forms, shapes and molds without structural damage.
WESTIND - Marine Plywood
Westind Marine Plywood is yet another in a long time of revolutionary products, manufactured and marketed by the makers of world class Plywood and hardboards in India.-The Western India Plywoods Ltd. Westind Marine Plywood is a specialty Plywood which can withstand rigorous environmental conditions involving changing temperature, humidity or alternate drying and wetting cycles. Besides it has very high resistance to sea water and attack by Micro organisms.

Westind Marine Plywood is manufactured by using either peeled or sliced veneers from selected timber species. A special synthetic resin adhesive is used for bonding these veneers under carefully controlled conditions to obtain sheets of required dimensions. Selected veneers and the specially formulated phenolic resin that are incorporated into the production of Westind Marine Plywood make it conform to IS 710. Apart from Ship building applications, Westind Marine Plywood ideally suits the varying requirement of both industrial and domestic building industry.


INSULATION BOARDS
Weston Fibre Insulation Board is a Premium Quality product from the manufacture of the world renowned 'WESTIND' range of Plywoods and the WESTON range of hardboards - THE WESTERN INDIA PLYWOODS LTD. Fibre Insulation Boards are being used in increasing quantities in interiors which are designed to meet specific engineering requirements.

Fibre insulation Boards find applications as panels for thermal insulation and is ideal cladding materials for chambers and commercial venues where controlled acoustic properties are required. Fibre Insulation Boards may also be used as sound deadening material in products designed for reducing sound transmission.

Embossed/ Pre finished Fibre Insulation Boards
To meet aesthetic requirements Weston Fibre Insulation Boards are available in attractive designs and color. These embossed and pre-finished Fibre Insulation Board are ideal ready to fix ceiling tiles Weston Fibre Insulation Boards provide a series of benefits unmatched by other wood based panel products.
Superior sound absorption characteristics
Excellent thermal barrier which can significantly reduce Air-conditioning costs
Uniform surface temperature that closely approximates thereby creating a temperate effect in interiors
Ideal cladding material due to its low weight and excellent dimensional stability
Excellent mechanical shock proofing characteristics . Ideal material for protecting fragile material like glass, porcelain etc. during transportation