Shadenet is a recent innovation which has gained high fame among the users. It is made of high density poly ethylene (HDPE Plastic). The net like material is treated with UV Stabilizers which ensures long life to the product. Various varieties of sheets suitable to grow different types of crops and flowers plants are available.

Applications of Shadenet
Tea, Coffee, Cardamom, Pepper, Spices, Rubber, Vegetables-Nursery
Indoor Plants, Fruit Plants
Floriculture
Forest Nursery Stock
Cattle Shed, Fish Ponds
Soil Support
Drying of various Agro products
Wind Breaker
General Purpose Shading
Woven coir mattings for soil conservation, re-vegetation and the Civil Engineering purposes. The mesh effect is obtained by suitably positioning the warp and weft.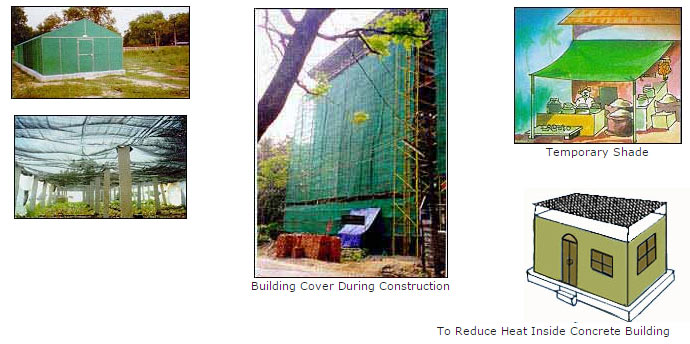 Benefits of Shadenet
Protects plants against excess sunlight
Ensures optimum amount of photosynthesis to the plant kingdom
Gives good covering for any kind of material